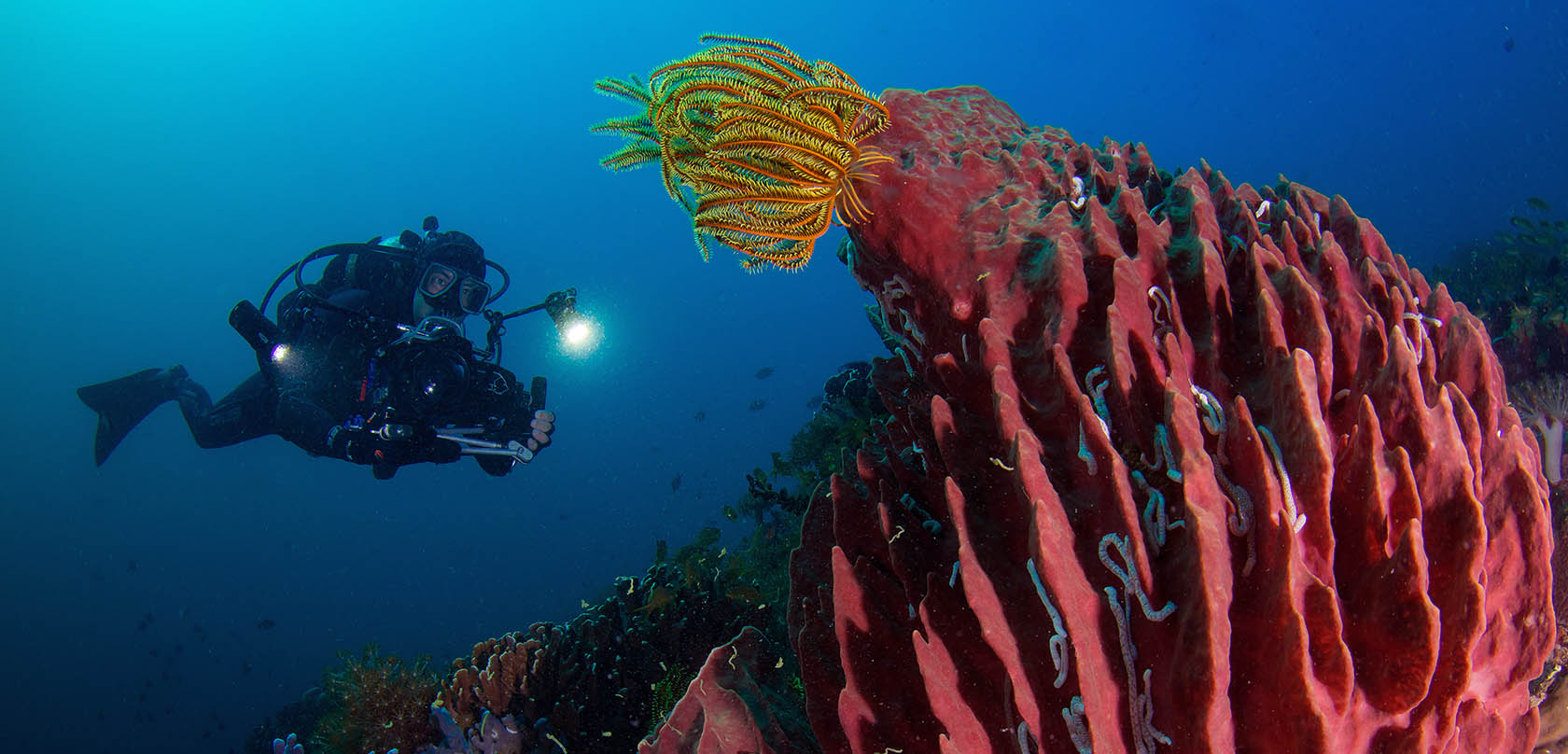 Our professional underwater cameramen Klemens Gann and Dirk Specht are filming the worlds ocean since more than 10 years with different underwater camera systems. We are pleased to welcome Tom Scholtes as a freelance underwater camera man in our team.

Underwater camera systems include Sony High Definition cameras and Sony 4K Ultra HD video cameras and underwater video lights from Big Blue. Our camera housings are from professional manufacturers namely Gates and Light and Motion. To capture all the magnificent marine life we use a wide range of lenses including super macro lenses to film the smallest critters in the ocean.
We have an impressive underwater stock footage library including footage from all over the world. Our archive contains underwater video stock footage from the Red Sea, The Maldives, The Bahamas, The Azores, The Mediteranean Sea, The Philippines…
We have filmed whale sharks in the Philippines for a TV stations, produced footage for marine scientists and biologists and are provided many companies with our stock fiootage.
We are proud to have The BBC and National Geographic featuring our world famous video footage of hunting Thresher Sharks in their documentaries. This unique footage was filmed for the first time in the wild in the Philippines by our very own Klemens Gann of the coast of Moalboal, Cebu Island at Pescador Island. 
Andrea Roth is our editor and she is using her skills to produce relaxing underwater movies, underwater show reels and underwater video stock footage.
If you interested in more details please our "Interview with the filmmakers".